At Marsh, we are committed to providing an environment for all of our colleagues to develop themselves on a personal and professional level. Learn more about our regional early career and graduate programs below.
Life at Marsh
Our competitive advantage is our people. We value those who are passionate, human, inquisitive and enterprising, and who want to make a difference in their workplace and community. Formal training, mentorship and hands-on experience set the stage for career development and growth. We are dedicated to developing our talent - ensuring that you will be the drivers of change and innovation across the industry.
Is Risk and Insurance a Career for me?
Working for Marsh offers the opportunity to work with clients all over the world in nearly every industry sector. No matter what you studied at university, you will be able to apply those skills at Marsh. Hover over the icons below to learn more about how your skills specifically transfer. 
Business & Economics
The best brokers and client executives understand how their client's business works. With your business background, you will be familiar with a number of industries and the kind of market in which our clients work, which will give you a greater understanding of the risks our clients face.
Engineering
Having studied engineering, you now have the capability to think logically, with the ability to see both the bigger picture and the finer details. These skills allow you to understand your clients' needs and overall goals. Being able to understand the client's technical jargon means you can quickly understand their needs and environment as well as any technical requirements and risks that may present themselves.
Marketing & Communications
Working in a global organization means that you'll regularly be required to interact with colleagues and clients across the globe. With either a marketing or communications major, you will be able to effectively navigate different cultures and communicate in a succinct and clear manner, which is a highly valuable skill.
Liberal Arts
A liberal arts background will allow you to think critically and ask the right questions to get the best results possible for your client. Your overall knowledge from your different coursework will ensure that you are able to analyze data and see small details.
Political Science & International Studies
With your background, you will be well-aware of major economic, social and cultural issues, which will help in your interactions with clients across the globe. Your knowledge and attention to detail will be critical in understanding policy wordings, and getting the best outcomes for your clients.
Natural Sciences
Your degree has taught you how to think in a methodical and logical manner, which is an important skill in the insurance industry. You'll be able to analyze the finer details of our clients' policies, while looking for emerging risks. Your scientific background will give you credibility and technical understanding.
Mathematics & Actuarial Science
Using mathematical modeling, data analysis and your analytical mind, you'll be able to help clients optimize their risk transfer and develop a robust insurance program. Your extensive problem solving skills will be highly beneficial in your ability to look at issues from a new perspective in our ever changing insurance industry.
Consider the Possibilities
Working at Marsh means joining a team of diverse thought leaders across the globe, dedicated to helping clients manage some of the world's most challenging and complex risks. At Marsh, you get more than a job – you are placed on a fast track to a meaningful career. We value what makes you unique, and celebrate the diversity and strength of our collective capabilities. You will be challenged, supported and nurtured as you grow, so that you can lead the risk and insurance industry of tomorrow.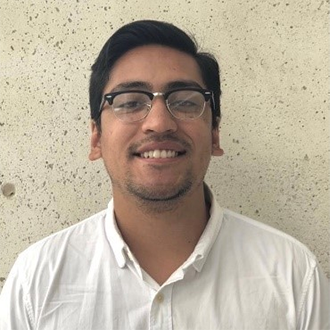 Before joining Marsh, I didn't know much about risk and the insurance industry. However, being trained by experts and working with my mentor, has opened me up to many opportunities. I genuinely believe that our work is helping people to improve their lives. At Marsh, I found people who are willing to take time to explain and teach anything you need to know.
Raymundo Altamirano
Mexico
At Marsh, I saw an immense opportunity to utilize my mathematics degree in a non-traditional way, as well as learn new ways to approach insurance broking. There is so much complexity and nuance to insurance and risk that it creates space for specialization and a chance to have a truly unique career path.
Jun Broderick
United States
What most surprised me about Marsh was the vast degree of services and expertise we're able to deliver to our clients. My role is to analyze the risks of my clients and advise them with insurance programs. I know that I have a backup team that listens and believes in me and what I bring to the company.
Marsh's graduate program offers you the opportunity to take on substantial responsibilities; to learn from different leaders who are experts in their fields, and to build relationships with people across our industry.
Gabriel Olascoaga
Peru
A great benefit of working at Marsh is having exposure to so many unique and specialized sections of insurance coverages and working with very interesting companies. I chose Marsh because of its global scale, industry leading experts, and its ability to consult large businesses on their unique risks. The best part of my experience as a Marsh graduate is meeting and networking with peers in the insurance industry.
Risk management and insurance was attractive to me because I loved the idea of strategic thinking – the stakes are very high in this industry, but it is extremely interesting. But the best part is how exciting it is to think about all of the graduates at Marsh who will develop and grow together.
Nicholas Jung
Canada
Marsh defies the stereotype one might have about the insurance industry. I wouldn't have thought to apply for roles the risk management and insurance industry, but the culture and the people at Marsh definitely convinced me.
It is so rewarding working with motivating leaders who believe in my growth. From day one, I was trusted with strategic projects and tasks, and I had the opportunity to be myself and be innovative – this is nothing like a monotone 9-5 job.
Sophia Daubner
Austria
Championing Diversity & Inclusion
We are all in for inclusion.
We seek diversity. We create inclusion. We drive growth. We value what makes you unique and celebrate the diversity and strength of our collective capabilities. Marsh's approach to Inclusion and Diversity focuses on three pillars: driving deliberate diversity, facilitating a culture of inclusion, and understanding and enhancing the colleague experience. We're one company with a wide range of experiences and voices, and we value each of them.
Our Purpose
Our purpose is Possibility. At Marsh, the idea of Possibility isn't just something we talk about – it's something we live. We help colleagues and clients grow – and communities thrive – by protecting and promoting Possibility. We seek better ways and define more effective paths to the right outcome. Going beyond risk to rewards – for our clients, for Marsh, our colleagues and the communities in which we serve.
Social Impact
As risk and uncertainty grows around the world, we believe that supporting the communities where we live and work is more important than ever. Our commitment to building a stronger, more resilient world is deeply rooted in the belief that we are able to address society's greatest challenges when we work together to take advantage of our expertise to make a difference.
Learn More
Awards & Recognition
We are honored to be recognized by external organizations for the collective achievements of our colleagues.